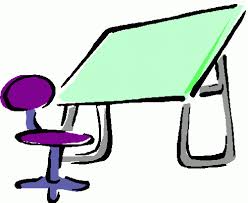 February 22, 2022
FECO's old website had some bumps and bruises and we wanted to share new ideas and information. So, we went back to the drawing board! We hired professional help for layout and received support from the director of  Zipcon.com (our website host). A chunk of volunteer hours were needed within a short period of time, due mainly to the need for new content. It's a work in progress! If you see an area that needs improvement, please let us know.
We wanted to include information about our process for acquiring the land and beginning the transformation of a space influenced by WSDOT, SDOT, SPU and Seattle Parks! We now have a page that briefly explains What We Did, so others can do the same at another location.
Thanks to Lee, the new website includes one-click donations!
Check the Calendar Page
for work parties
Sat. March 12, 10-5:30, Gravel Party
Sat March 26, 10-1:00 Plant Sale
Please email to volunteer
freewayestatescommunityorchard@gmail
We have ambitions for our new website. Ideas follow.
Build a resource page.  The page can include any useful step-by-step instructions, including slide shows or videos. Potential topics include: sheet mulching, thermal composting, community outreach, transplanting and up-potting starts, building with bamboo, and propagation of native plants.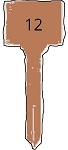 Create a species list. It would be useful and educational. Plant signage at the orchard is currently challenging, but we know signage is helpful for visitors. A new sign idea could be simply pushing a numbered stake in the ground near the plant, that includes a QR code, linked to the plant information on our website. For accessibility, we would also have the plant numbers and names made into a brochure for the kiosk.
We do have a web professional who knows FECO and he can help when we need professional design work. But, we still need one or two WordPress volunteers!
There is ongoing maintenance, involves routine quarterly testing, deciding whether and when to update programs and apps and monthly updating of several Pages. We also need help creating instructional slide shows and ideas for making the most of our new theme Enfold. (We have paid for 12 months of support, which is provided for primarily through the Enfold forum.)
Please consider investing in our website by committing two hours per month, if you have experience with WordPress!
Ruth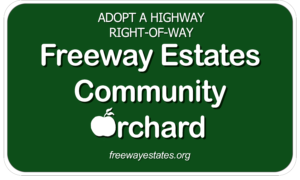 https://freewayestates.org/wp-content/uploads/2021/12/uglybee-logo-003-300x72.png
0
0
Ruth
https://freewayestates.org/wp-content/uploads/2021/12/uglybee-logo-003-300x72.png
Ruth
2022-02-22 15:17:02
2022-02-22 15:17:02
FECO Website Refresh