The Orchard is always in need of cash and in-kind donations. We appreciate your support.



GROW Northwest is the fiscal sponsor for Freeway Estates Community Orchard (FECO). GROW is a 501(c)(3) non-profit organization that supervises our income and expenses. Click HERE to donate online . You will be taken to FECO's donation page within Network For Good, an online donation facilitator for non-profit organizations.

GROW is the fiscal sponsor for many gardens, but the above link allows you to apply your donation to FECO.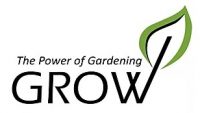 The federal ID number of GROW is 91-1091819, and your donations are tax deductible to the extent allowed by law. Network for Good will email you a receipt. If your donation is $250 or more, you will also receive a separate letter from Freeway Estates. (For more about GROW, check out the GROW website .
If you would rather donate by check, please send your check, made payable to GROW, to:
Freeway Estates Community Orchard
c/o 608 NE 63rd St
Seattle, WA 98115
Make sure to include both your postal and email addresses so that we can acknowledge your donation and send you a receipt.