You Need This Kind of Friend
April 25, 2021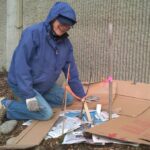 An old pal and I were talking about different kinds of friends. We have friends who challenge us, helping us to be the best we can be. Hopefully, we also have a friend who thinks we are wonderful and that everything we do is amazing.
Joan Davis. Everyone needs a friend like Joan Davis. I have never met anyone so cheerful and warm in all my life. Her smile is permanent and actually does go from ear to ear. I believe she has posted some positive comment for every FECO blog written.
Joan is moving to the Hearthstone in a couple of weeks. At this point in time, the Hearthstone has restrictions on visiting but residents can come and go as they please.
Thermal Compost Class
Sat May 15, 10-12
for reps from giving gardens
Please email us if you want to volunteer at FECO freewayestatescommunityorchard@gmail
When Joan told me about the move I asked her to meet me at the orchard. I predicted that she might be a bit sad about this big transition coming her way. I even brought a clean hankie, in case she broke down.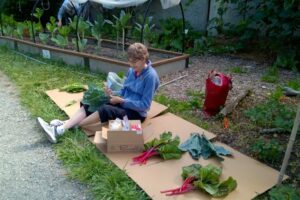 Nope. Here is what she said, "It's great! I won't ever have to go up those stairs again!" Then she gave me a can of sardines. (It's a old joke.)
Joan has been a friend of the orchard since the beginning. We really had struggles at the start of FECO. There were many days that I didn't think I could keep it up. As I write this, I am realizing that her support really helped push me along.
There was a time, early in 2011, when no one from the core group was interested in working on a grant for the orchard. Then Joan raised her hand.
During the grant periods, keeping track of volunteer hours became important. Joan took on that task. She tracked hours for four years, including the busiest part of orchard development, the 2014 and 2015 infrastructure matching grant.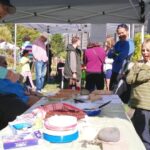 But the job that we could always count on her for was – event greeter. If there was a job made for Joan, it was greeter. She greeted hundreds of people, during nearly every FECO event.
Joan has endured some pretty tough obstacles in her life but she didn't sour. She sees the glass full to the brim.
I love you Joan.
Ruth
https://freewayestates.org/wp-content/uploads/2021/12/uglybee-logo-003-300x72.png
0
0
Ruth
https://freewayestates.org/wp-content/uploads/2021/12/uglybee-logo-003-300x72.png
Ruth
2021-04-25 10:03:21
2022-01-04 20:48:05
You Need This Kind of Friend